Jefferson County Sports Authority (JCSA) is pleased to announce that Affordable Gas + Electric (AGE) has made a three-year commitment to become the Title Sponsor for the Pony Baseball "Pinto International Baseball Classic", known as the Pinto 8-year old and under World Series.  The Pinto World Series will be held July 19-21 at Cusumano Sports Complex in Mt. Vernon, IL and features teams from the United States and around the world.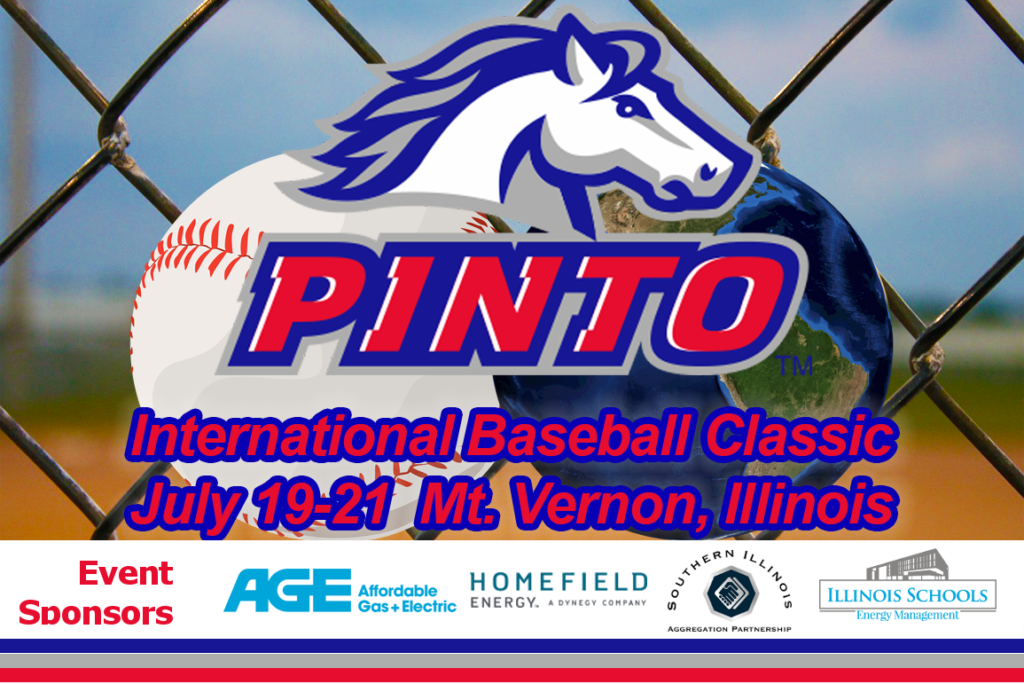 "We are extremely excited about this commitment to the JCSA, Pony Baseball, and to the kids and families that will share experiences of a lifetime thanks to the countless volunteers who are making this Pinto World Series possible" said Jeff Haarmann, Managing Partner of AGE.  "As a former coach and volunteer with the JCSA, I know the experiences we had with a group of 13 & 14-year-olds, advancing to Regional Championships in Lincoln, IL and Zone Championships in Lansing, MI — those are memories shared with those kids and families that we will never forget.  To provide kids and families a similar experience, and to have that those positive memories come from Mt. Vernon and Southern Illinois is something I am proud to have our team be a part of."
AGE and Select Energy Partners jointly manage over 100 communities known as the Southern Illinois Aggregation Partnership.  Homefield Energy, who currently serves electricity to all residents in communities participating under the Southern Illinois Aggregation Partnership, is a contributor to this year's Title Sponsorship.  "We are so proud to be part of the Pinto International Baseball Classic, a wonderful new tradition, shining a spotlight on Southern Illinois" said Anna Baluyot, Managing Partner of Select Energy Partners.  "We are also very excited that Homefield Energy has joined us in our support of such a great event."  Homefield has been committed to the Southern Illinois Region and has offices in Collinsville, IL. In addition, Homefield Energy serves the majority of the Southern Illinois Chamber of Commerce Electricity Buying Group, also managed by AGE.
Teams from Mt. Vernon, Herrin, Odin, Lawrenceville, Murphysboro and Sparta will be joined by Chesterfield, VA who won last year's inaugural Pinto World Series.  International teams from Paradara, Aruba, and Manila, Philippines, will also be participating.  The JCSA invites everyone to the ballpark to experience the joy and sportsmanship demonstrated by these young people.  For more information about the Pony Baseball Pinto World Series, contact Steve Miller at (618) 967-4073 or s.miller@pony.org.