Chamber announces annual awards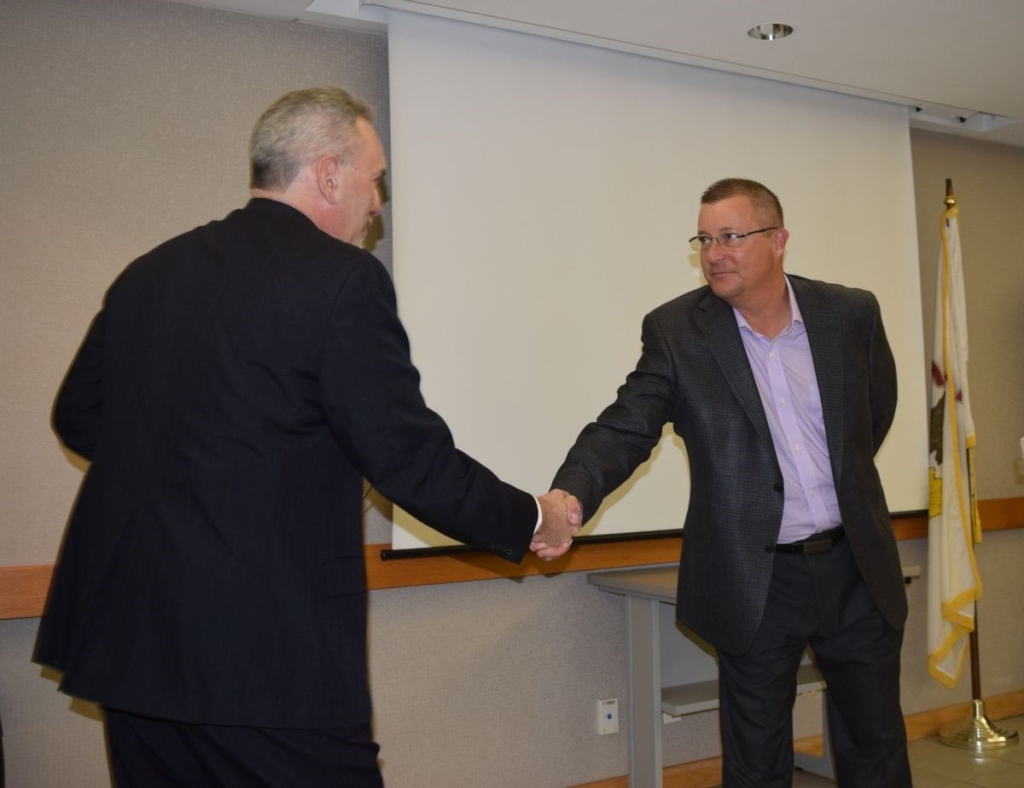 MT. VERNON — The Jefferson County Chamber of Commerce has selected its Citizen of the Year, Small Business Person of the Year, Young Professional of the Year, Ambassador of the Year, and recipient of the President's Award.
Jeff Haarmann is the Citizen of the Year. He is the managing partner of Affordable Gas & Electric Company. He also helped spearhead the newly launched Jefferson County CEO class, which seeks to give high school students real-world experience as entrepreneurs.
Haarmann spent 19 years in the cable and telecommunications industry before spending the last eight years in the deregulated electricity and natural gas industry, states a Chamber news release. He has served on a number of area Boards of Directors and has also coached youth sports.
"It is an incredible honor," Haarmann said of the award. "We're thrilled that the community has embraced the CEO program and I've gone from coaching boys baseball to now coaching entrepreneurs and that's a lot of fun."
Haarmann added he is humbled by the award, especially considering the esteemed group of prior winners.
"I look at the list that has gone before me as Citizen of the Year with Dr. Settle and Dr. Hall and Dr. Schweinfurth and J.L. Buford," Haarmann said. "Those guys have names on schools and I … don't really believe that I have any business being on that list with those gentlemen. It is an incredible honor."
Click HERE to read the full article by Mt. Vernon Register News